Children's Church
Jesus said, "Let the little children come to me,
and do not hinder them, for the kingdom of heaven
belongs to such as these." Matthew 19:14
Children's Church is held each Sunday morning for children from infant to 6th grade. There are three groups in the children's ministries.
Little Lambs Nursery is for newborn to 3 years old. In our Nursery, your child will be taught Bible Stories through a curriculum called Sunlight Kids. Developed with input from experts in ministry to young children and designed to deliver the message of God's love to the smallest hearts, Sunlight Kids is the perfect way to start your children's spiritual journey.
Half Pints (Ages 3-5). DD Ranch is for Kindergarten through 6th grade. Half Pints and DD Ranch kids do worship together then break off to do their own age appropriate lessons which includes games, object lessons, crafts and other fun activities.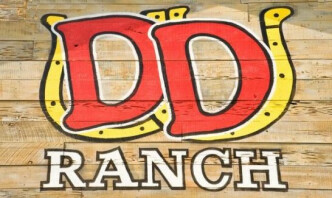 The first Sunday of every month is BGMC Sunday. BGMC stands for Boys & Girls Missionary Challenge. This is the Assembly of God children's missions program. Each month we learn about what God is doing in other parts of the world. Boys & Girls can actively help missionaries all around the world by financially giving each month to BGMC using their Buddy Barrel Bank. For more information regarding BGMC, please go to bgmc.ag.org.
On Sunday evenings from 6-7:30, Sept to June, we have Girls Ministries and Royal Rangers. These two programs help children from 3 years old through high school learn about God and His plan for their life. We would love to have your child join us.