Children's Church
Jesus said, "Let the little children come to me,
and do not hinder them, for the kingdom of heaven
belongs to such as these." Matthew 19:14
Children's Church is held each Sunday morning for children ages 3-12. There are two Children's Churches - Half Pints (Ages 3-5), and DD Ranch (Ages 6-12). The children worship together at DD Ranch in the Fellowship Hall. Half Pints have their lesson, craft & play time after worship in their own "bunk house" section. Half Pints is South Attleboro's Jr. Children's Church for ages 3-5. Here the children will have their own age appropriate lesson plan. They will learn about Jesus and His Word, and have some fun doing it.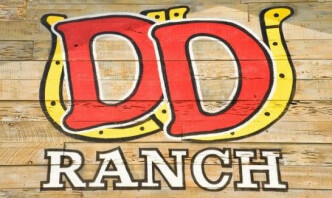 DD Ranch is a ministry for children ages 6 to 12. The goal of Children's Church is to teach the children of our church about Jesus Christ in a way that is understandable and applicable to them. Through object lessons, Bible stories, teaching, illustrations, games, projects, and prayer the children learn the principles of God's Word in a way that they can understand.
Attention Children/Parents:
The first Sunday of every month is BGMC Sunday, so don't forget to fill and bring your Buddy Barrels.