Our Team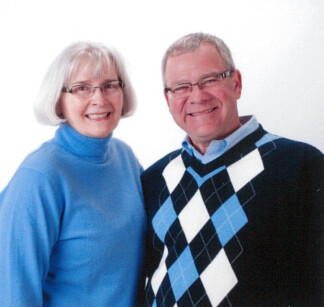 Lead Pastor
Randal Ackland
'I love this church family,' Pastor Randal says. 'CIC is a loving family who warmly welcomes others into it.' Further, 'there is a passion for seeking out those who don't know Jesus, for whole-hearted worship, and to become like Jesus.'
Pastor Randal and his wife Connie have two daughters, Annie and Jolynn. They have led here since 2012 and have been in ministry since 1981. As former missionaries they love to learn about new cultures and are adventurous eaters. He invites you to introduce yourself when you visit.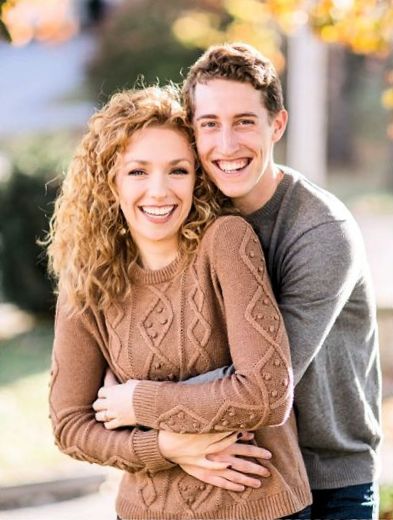 Youth and Young Adults Pastor
Ana & Kevin Landis
Pastor Kevin and Ana have grown up serving in ministry and hold community in Christ close to their heart. Pastor Kevin's ultimate goal is to come alongside others as an enthusiastic spokesperson for God's purpose in their lives. Ana has felt a call to pediatric chaplaincy since she was a little girl and she has recently received her Masters in Divinity to work in a children's hospital. We are thrilled to have them here with us and we cannot wait to see what God has in store for them and our youth and young adults ministries!

Director of Worship
Madeline Gonzalez
Madeline Gonzalez is a native New Yorker who has been a part of the Crossroads International Church family since she moved here with her husband, Eli and their three children, Kaitlyn, Mia and Matthew in July of 2013. Madeline and Eli grew up together in an AG church in Brooklyn, and later got married in 1999. Throughout the years, they served as associate pastors in the church they grew up in among other minstries. Her greatest loves are her family and music. One of her favorite verses is, "Sing to the Lord a new song; sing to the Lord, all the earth," Psalm 96:1. "I am passionate about leading in praise and worship because God inhabits the praises of His people; and where God is, there is liberty."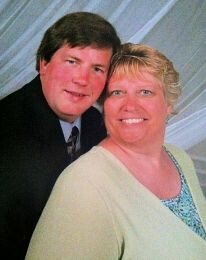 Children's Ministries Director
Darlene DeCastro
Darlene is a graduate of Eastern Nazarene College and is a long time member of our church. Over the years, Darlene has taught children's Sunday School, Children's Church, Stars group with Girl's Ministries and has gone on many missions trips. She is also the BGMC Coordinator. Darlene and her husband Tom have 3 grown children, 2 sons-in-law, a daughter-in-law and 3 grandchildren.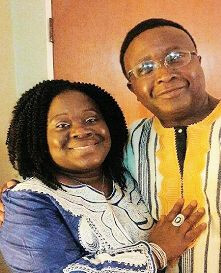 Pastoral Assistant
Tony Tamba
Tony and wife, Hawah Tamba and their 3 daughters, Antoinette, Kumba and Finda, became a part of the Crossroads International Church family in 2005 and formally entered into full membership in 2006. As a student of Seminary, Tony attended both the Assembly of God and the Gordon-Conwell Theological Seminaries from 2002 – 2006 working on his Master of Divinity degree. Tony's passion for ministry is to provide support to Pastors and others called to ministry to enable them achieve maximum success in their calling. He believes supporting others in ministry gives purpose and meaning to his own calling as a Support Pastor and it gives him the greatest of joy in life.


Over the years, Tony has thought Sunday school, served on the Church Council and as well as Head of the Finance Department of the Church.
Pastoral Assistant
James Wallace
After serving in the US Navy, Jim and his wife Joanne moved into the greater Providence area in 1987. Since becoming a part of the Crossroads family Jim has held many leadership roles including service on the Church Council and former Deacon Board as well as his many years in Youth Ministry. Jim is now pursuing God's calling to teach and preach the word as part of the pastoral ministry team. Jim has ministered in many teaching capacities from children to adults, generating various Bible Study curricula for the AG. In his free time Jim enjoys spending time with his wife, pursuing history, playing and watching sports, the arts, ancestry research and reading. Pastor Jim serves as the lead in community connection, home fellowship, Men's Ministry Event Coordinator and provides regular Biblical teaching at all levels.
| | |
| --- | --- |
| Bob Truitt | Business Administrator |
| Brianna Stanford | Administrative Assistant |
| Sally Scanlon | Bookkeeper |
| Bobby Scanlon, Jr. | Custodian |